Pastor Lucy, the famous South African pastor, is being hauled on social media
after she posted pictures in a bush from her private prayer session.
She stated in the pictures she shared:
"God will openly reward you for every step you're taking to advance his Kingdom in Jesus Name"
Some people on twitter, however, were disconcerted by the fact that she believes that God
honors those who pray in private, and she photographed her session in the bush,
something she did in private which God was only going to award in the public.
Netizen popped into the images that revealed some information according to them and read various meanings into them.
A 
user 
on 
Twitter 
stated:
"Okay, fellas, if you have not zoomed this part and got disappointed then you are gayy".
Another user on Twitter wrote: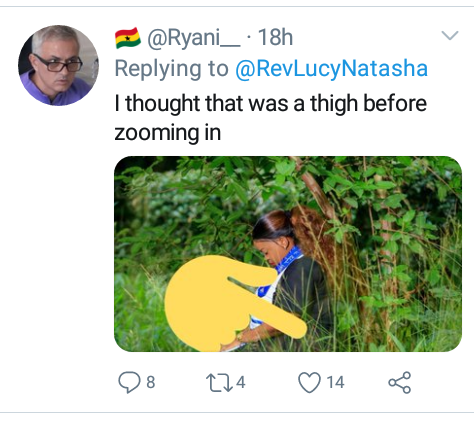 "I thought that was a thigh before zooming in".