No 
fewer 
than 
18 
persons 
were 
dead 
in 
a 
train 
crash 
in 
Thailand, 
injuring 
40
The accident took place on Sunday, officials stated, when a passenger train crashed with a
bus transporting travelers to a church event.
On Sunday morning, the crash took place, 50 kilometers from Thailand's capital, Bangkok,
and damaged part of the roof of the train.
The director of the hospital, Sombat Chutimanukul, hurried to say,"Four are in critical
condition and eight remain under observation".
She futher stated that "The death toll is at 18," and that "the investigation on the cause of the accident is ongoing".
A citizen of the community where the collision took place said about the crash, "When I saw
the crash, I was frozen in fear … It was a horrible sight."
"All the passengers were moaning and crying for help."
Samruan Thongdee, a factory worker, Speaking to AFP stated, "I've called my colleagues to come to help."
"I managed to drag a woman from the wreckage and helped her up onto the train platform."
>>Scrutinizing<<
Prayut Chan-O-Cha, the Premier of Thailand, requested the appropriate authorities to
scrutinize the reason for the collision.
Accidents like this are prevalent in the Southeast Asian country, as a major storm has left
the roads in a deteriorated condition.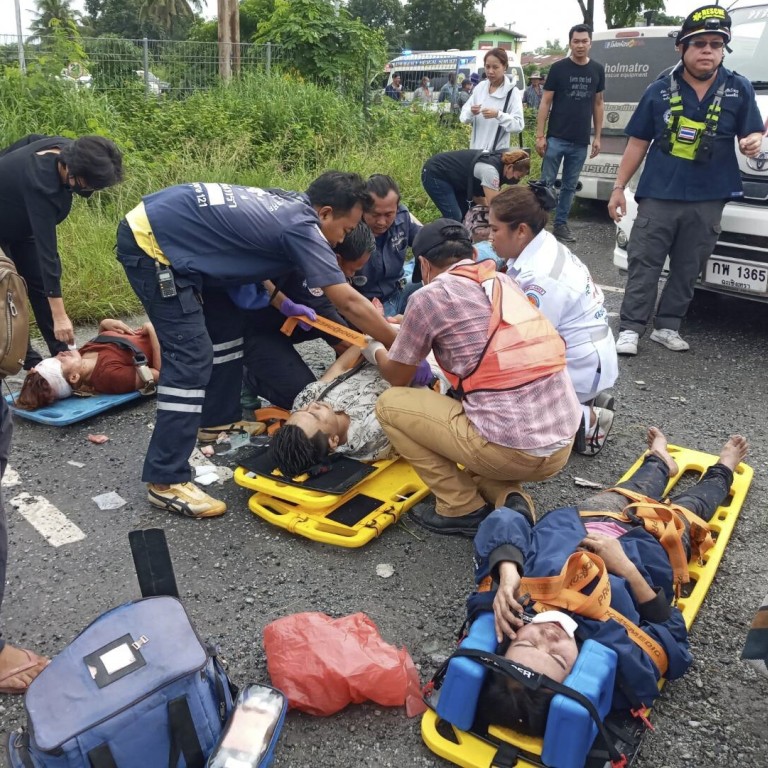 The nation remains the country with the world's second-highest road accident rate.